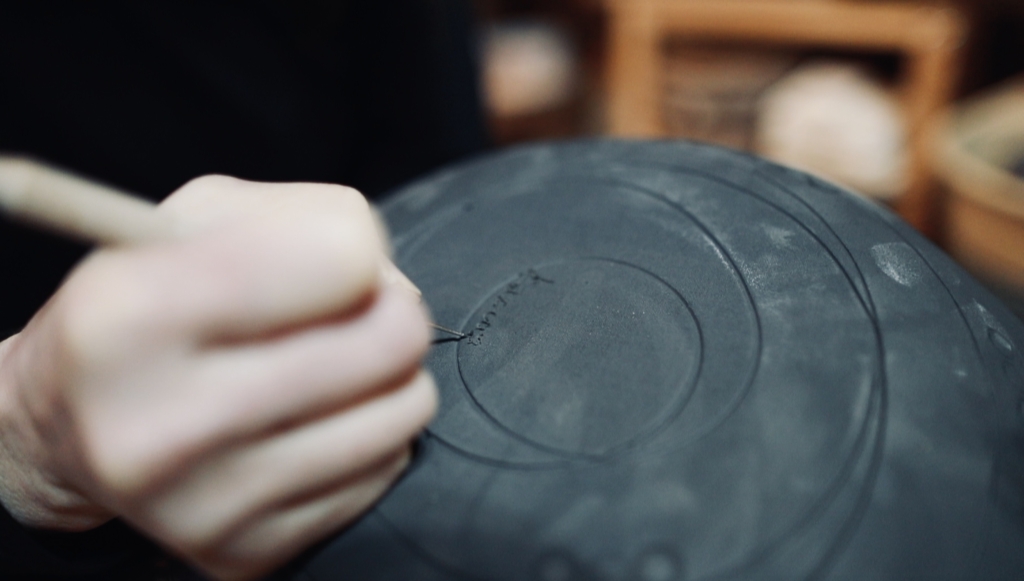 〈about Kazu〉
We have launched this page with the
hope that you will enjoy the time you
spend at home in COVID-19 pandemic.
In KAZU-Yoh (kiln) vessels and accessories are all made by hand. Nowadays I've been getting increased time to make pottery by feeling with all five senses and imaging users' smiles. I hope you spend safe and happy lives.
Handmade vessels are warm and gentle!

Recently, I am working on jewelry that use the crystalline pyramid natural salt from Kami-amakusa
(Muramoto's moon salt) that I met in
2020.
Kazuyo Taguchi
Born in Kumamoto
Graduated from Kumamoto Prefectural Second High School
Learned from Rosen Misae
Produced at the studio of Mt. Kinbo, Nishi-ku, Kumamoto
Solo and group exhibition activities every year
2019 Ceramics "Three Styles from Japan" 3 person exhibition held in Montana, the United States
Art program instructor at Contemporary Art Museum Kumamoto
Ceramic art instructor at schools, public halls, offices, etc.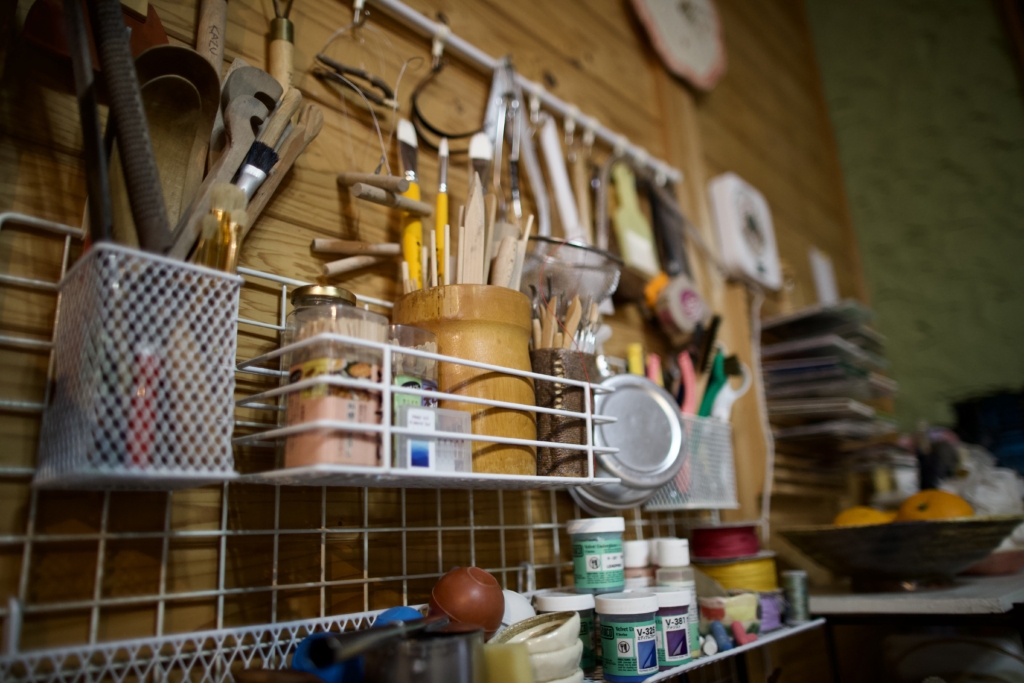 Past exhibitions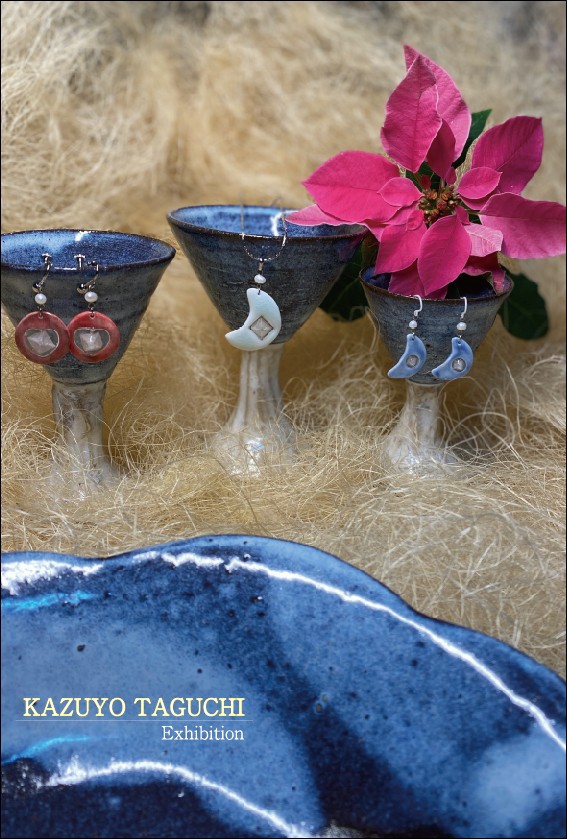 Fuyugesyo -from Christmas to New year's day-
2021 Exhibition of dishes & accesaries made of clay
Towards new era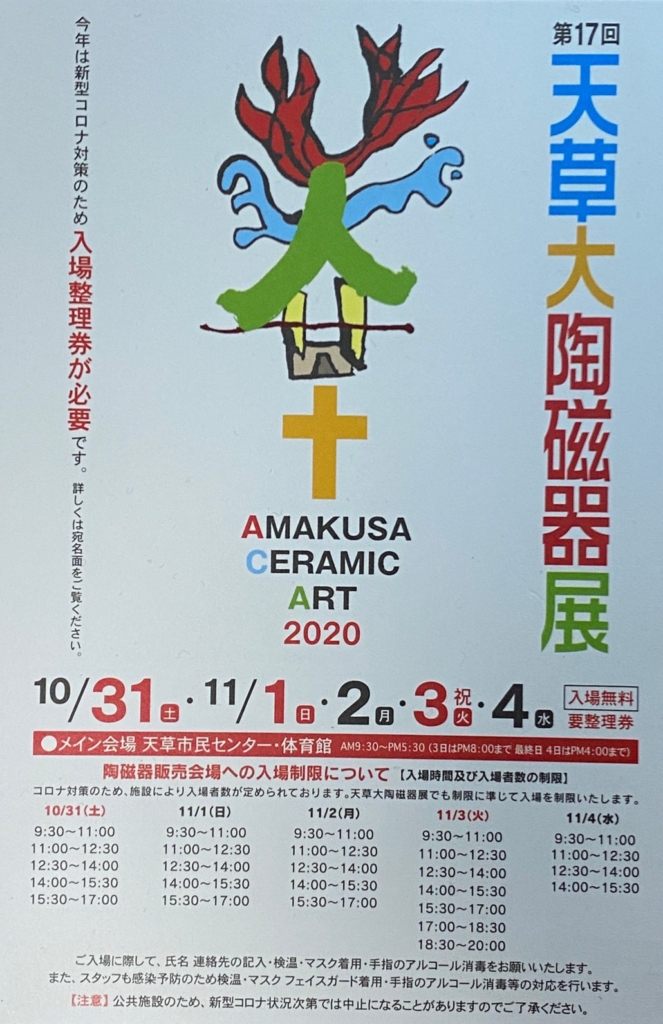 The 17th Amakusa Ceramic art Exhibition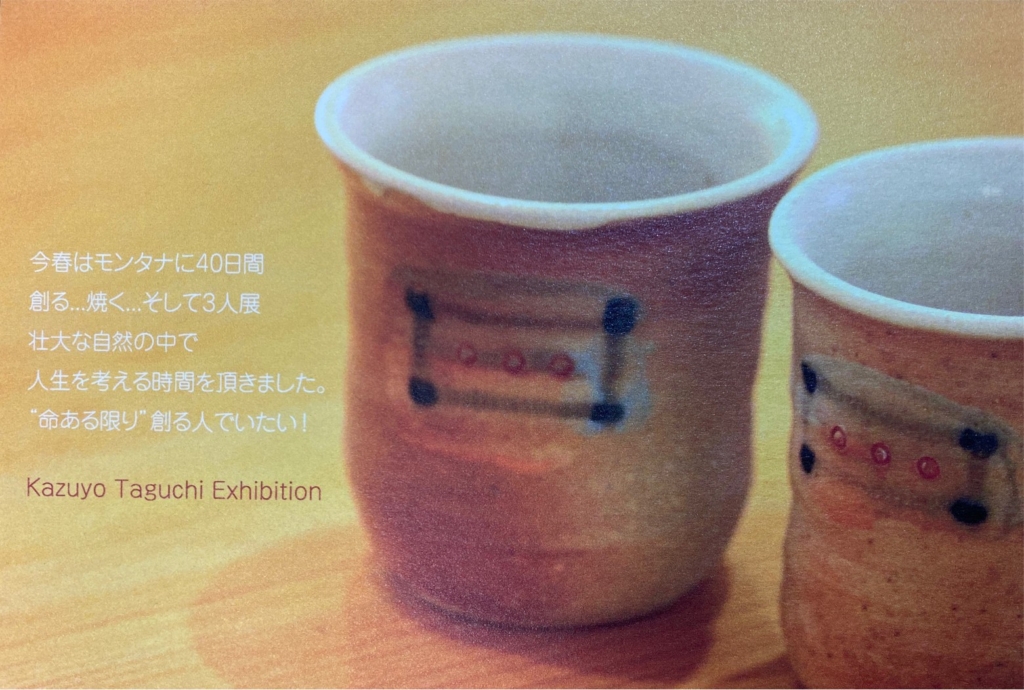 Days in Montana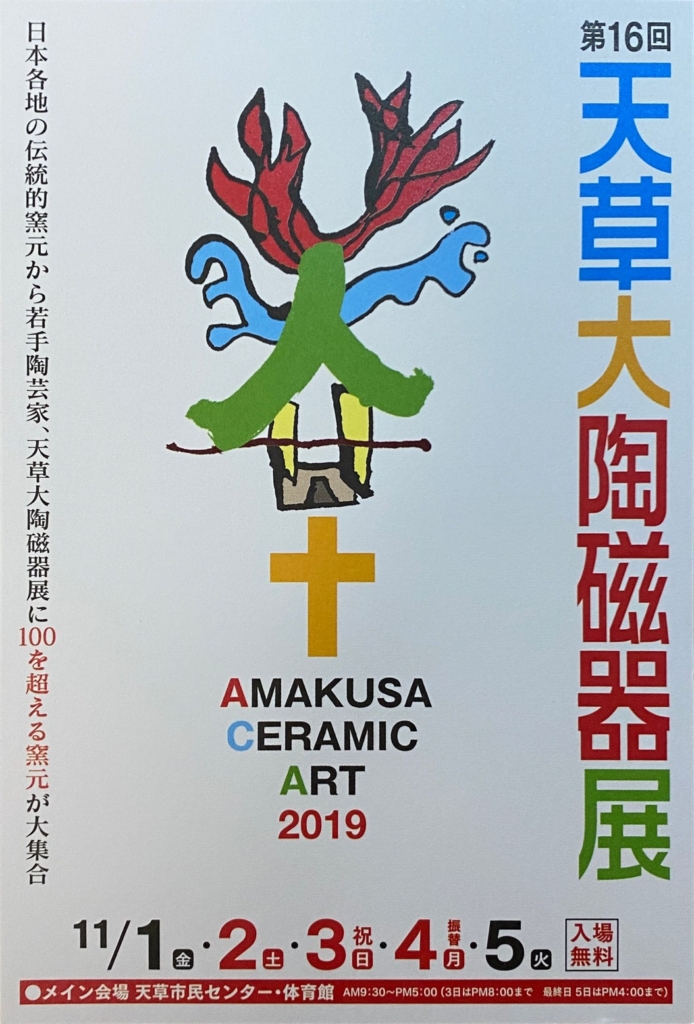 The 16th Amakusa Ceramic art Exhibition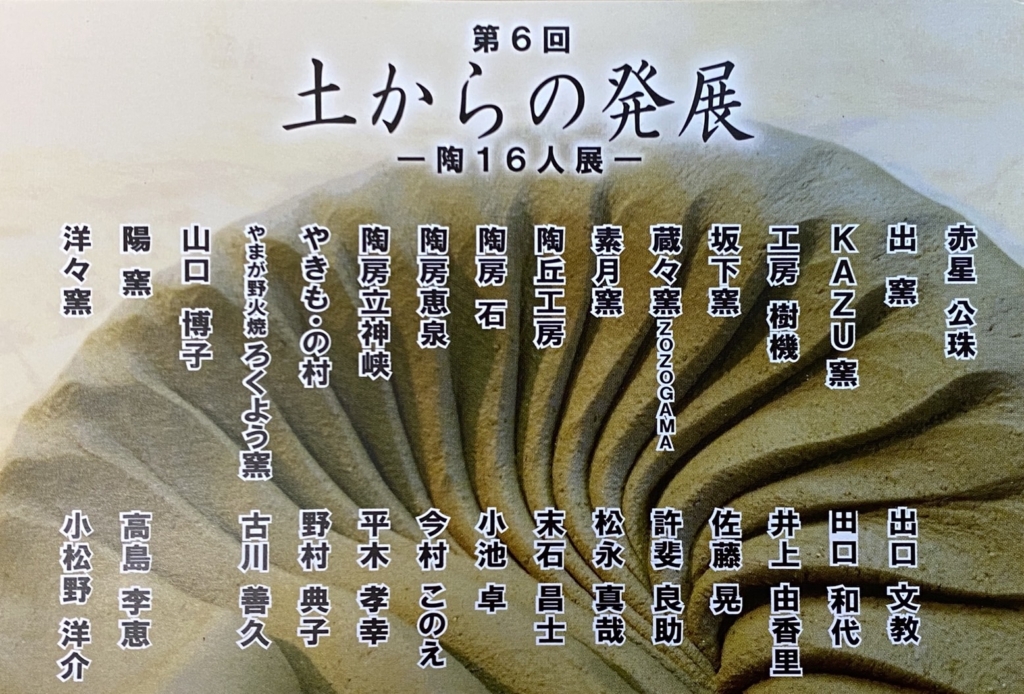 The 6th Development from the soil ー16 Ceramics Exhibitionー
ーSake and side dish bowls exhibitionー
(Simultaneous event)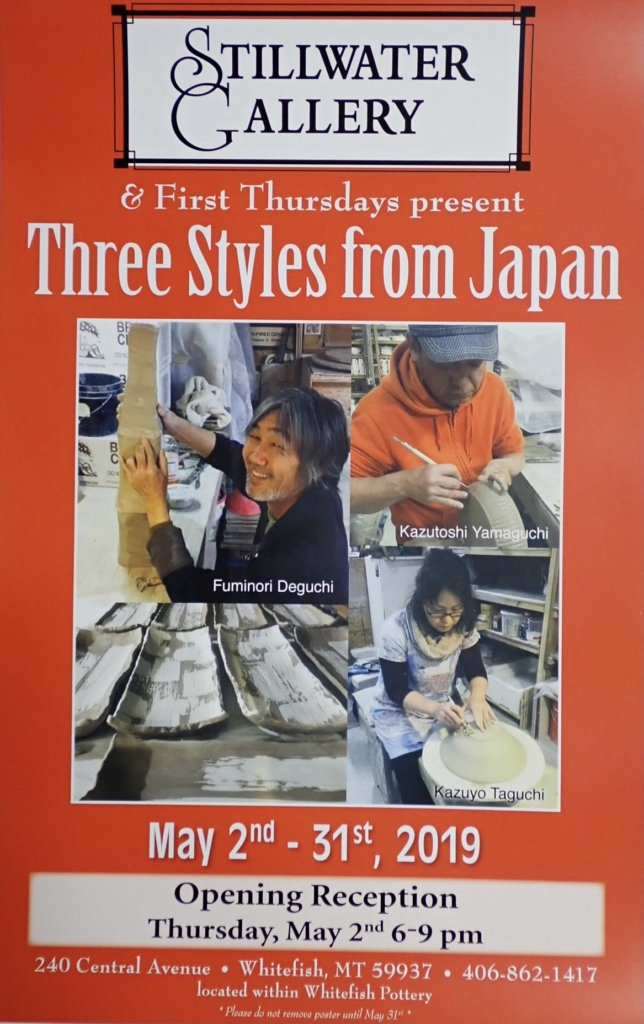 "Three Styles from Japan"
        in Stillwater Gallery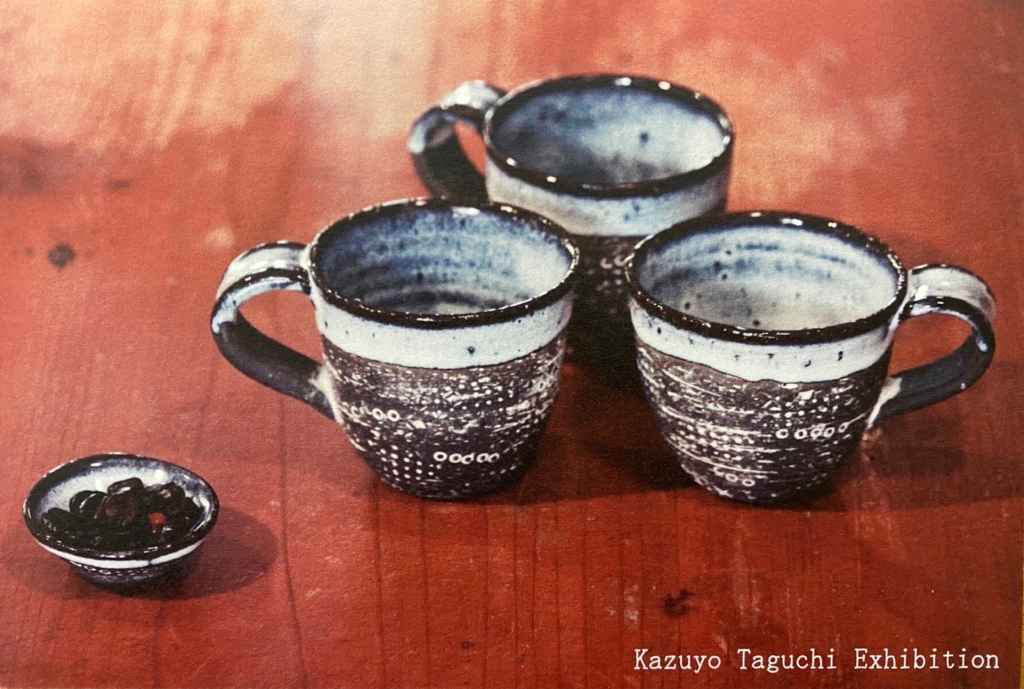 Talking time with pottery in fall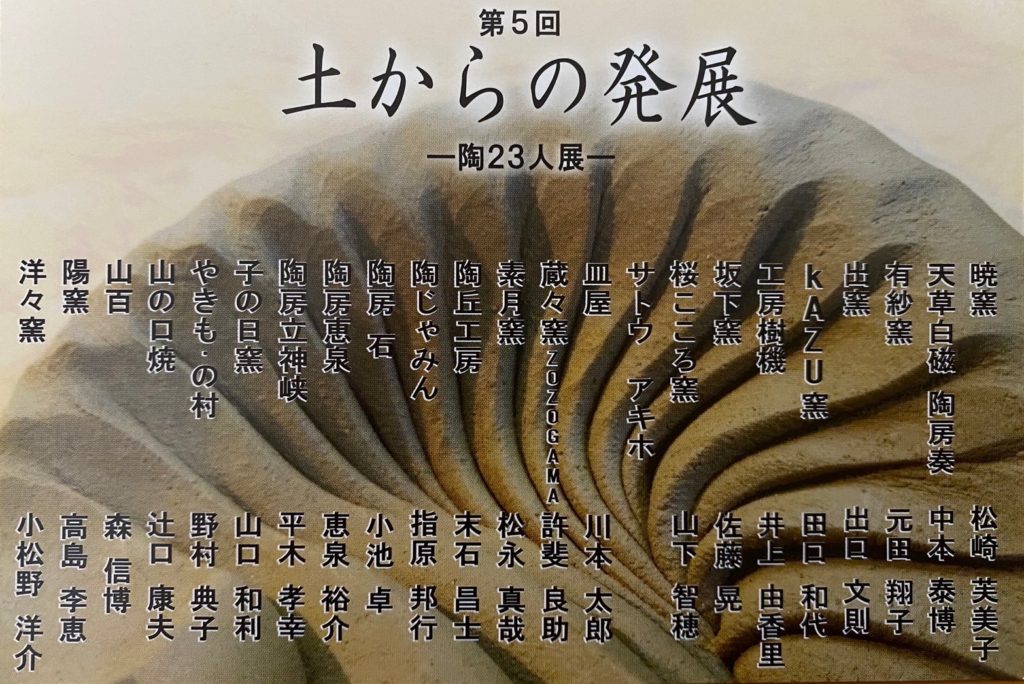 The 5th Development from the soil ー23 people exhibitionー
ーSummer Vessels Exhibitionー(Simultaneous event)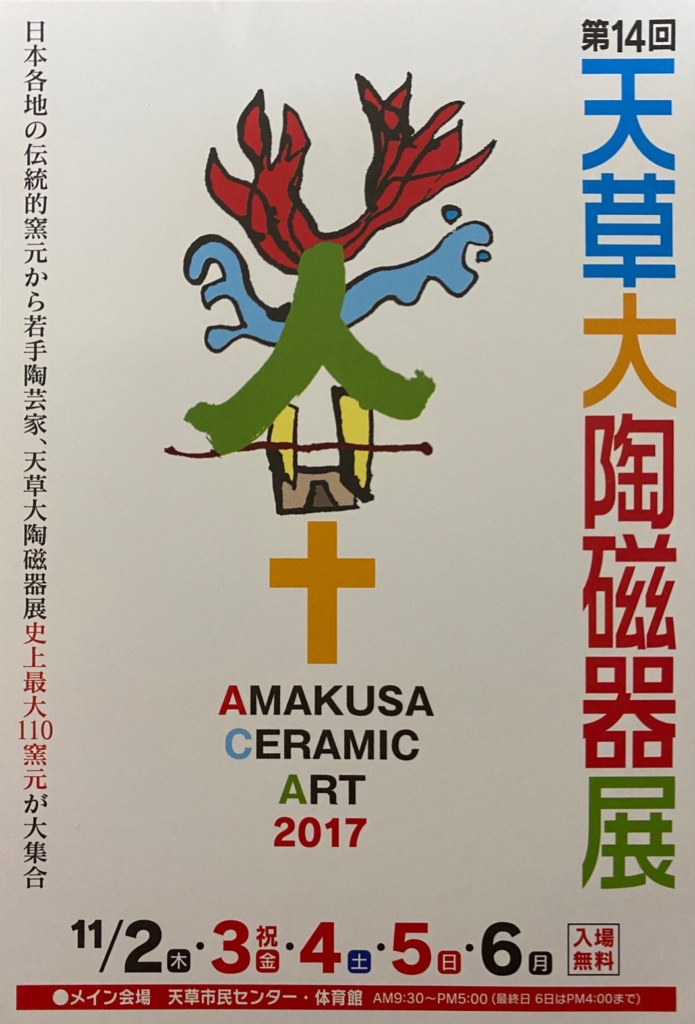 The 14th Amakusa Ceramic art Exhibition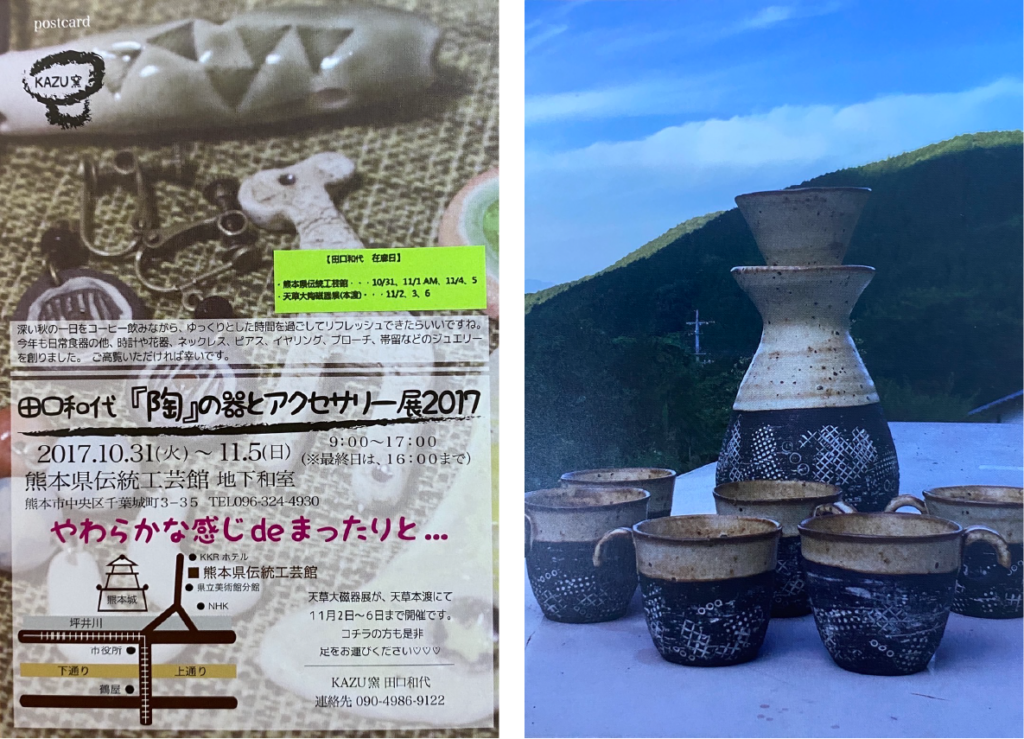 Relaxing tenderly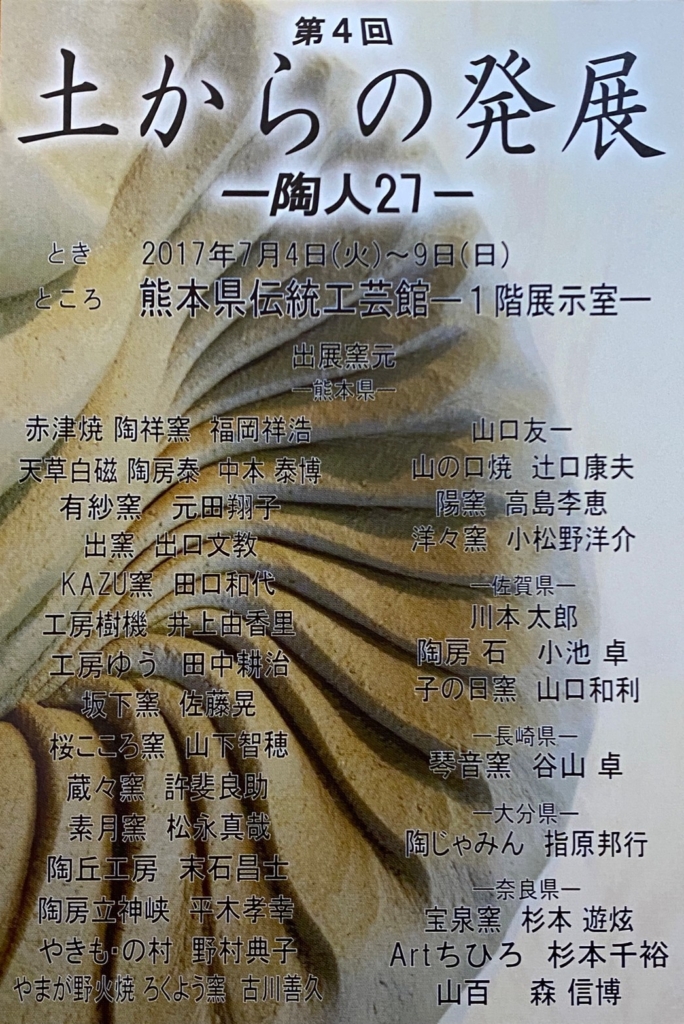 The 2th Development from the soil
ーPottery 27ー
ーMorning Utsuwa Exhibitionー(Simultaneous event)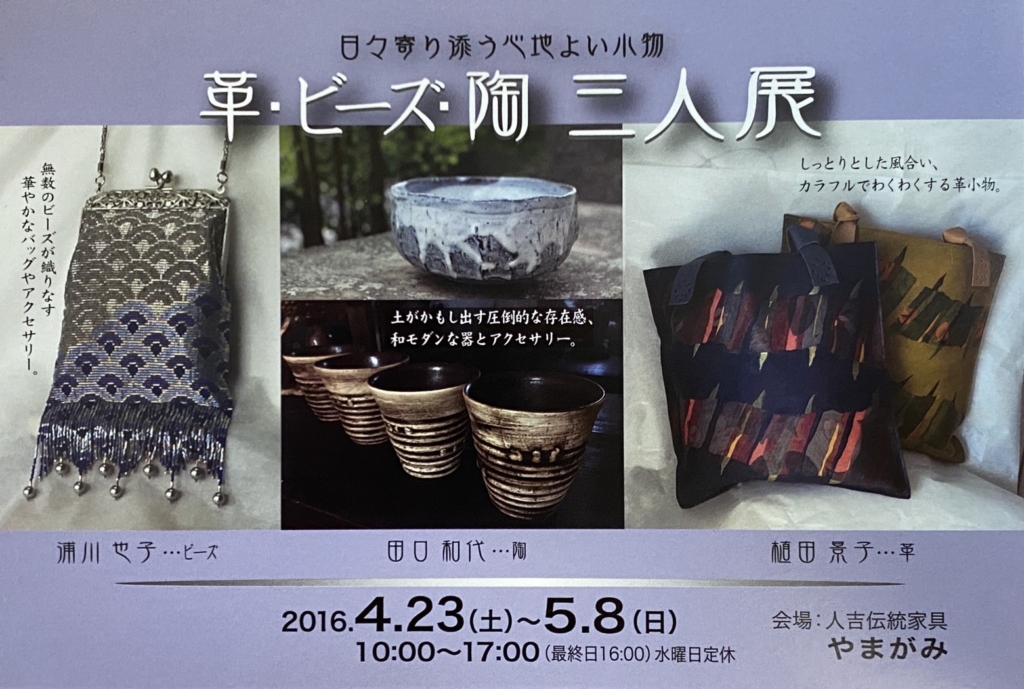 Comfortable accessories to accompany you every day 
Leather, Beads, and Ceramic Three-person Exhibition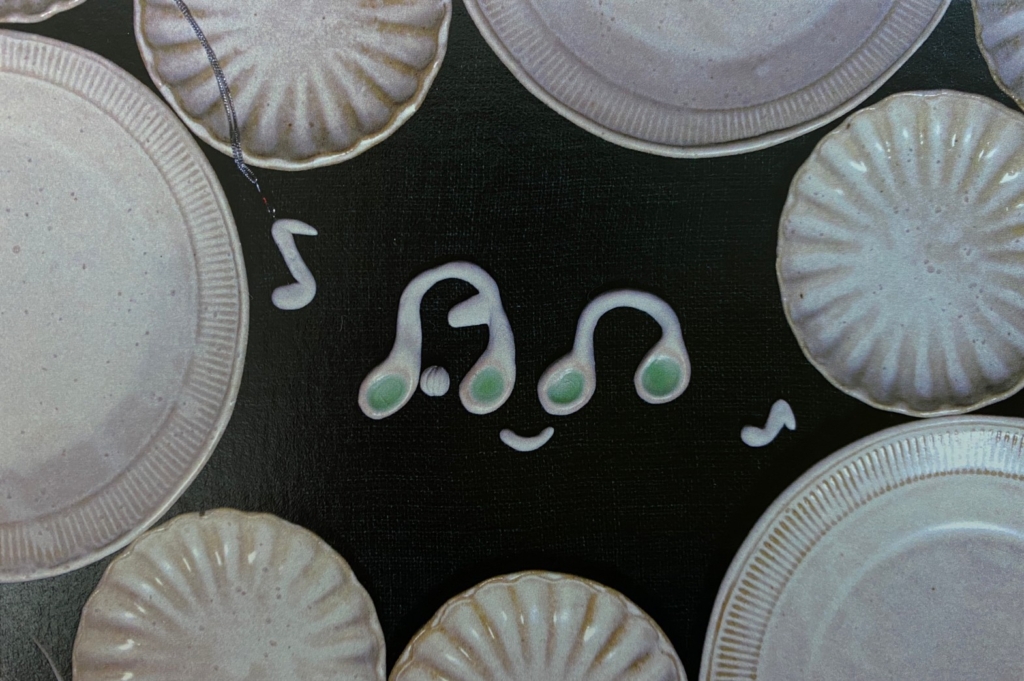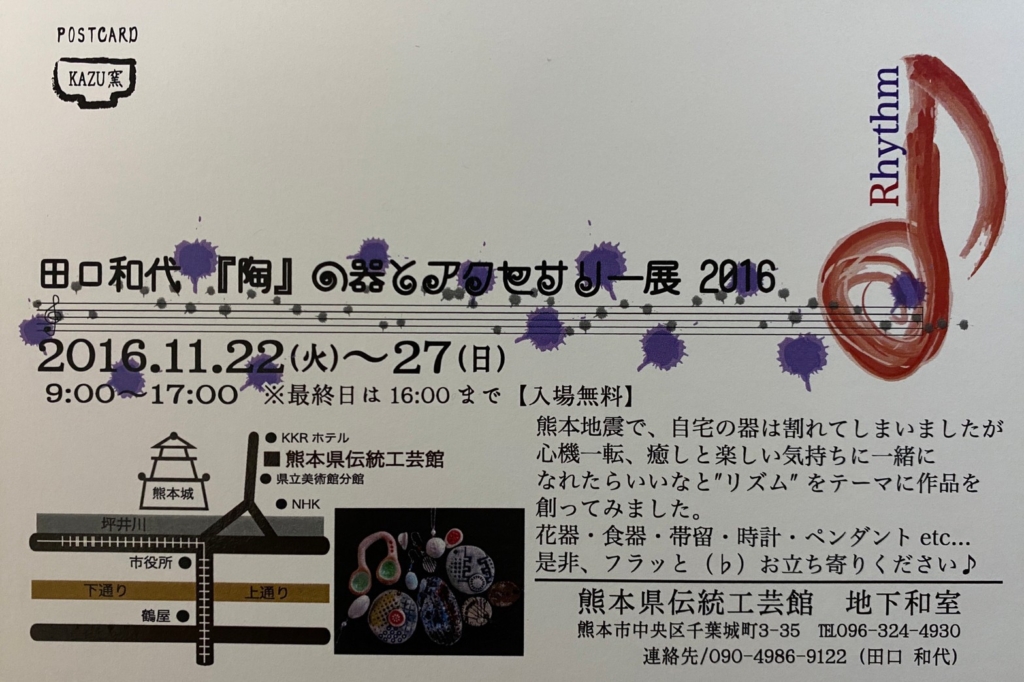 Rhythm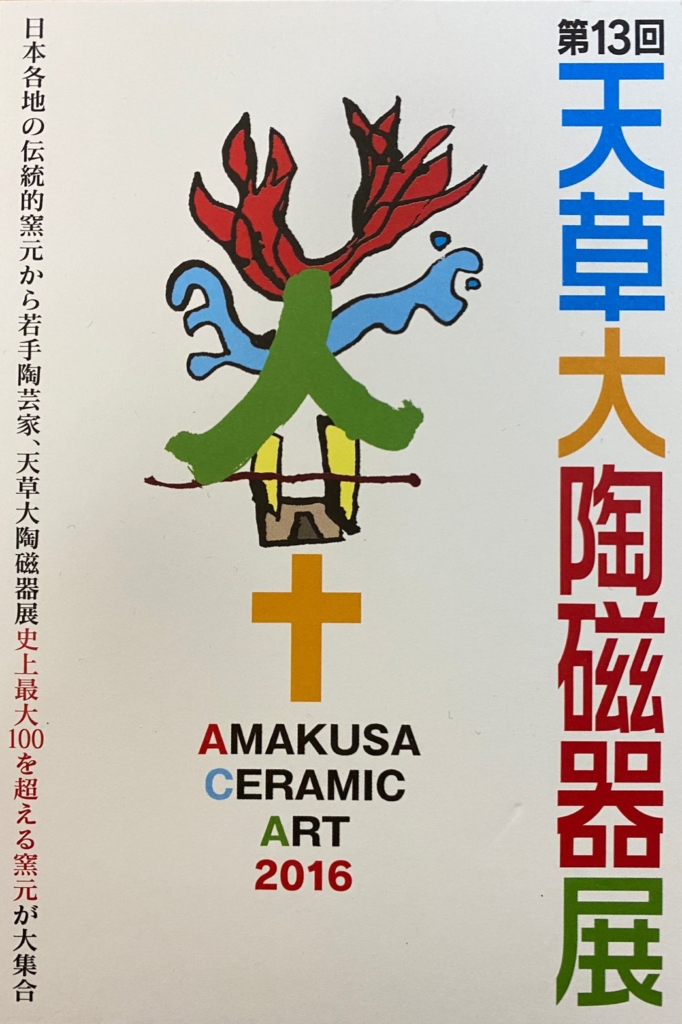 The 13th Amakusa Ceramic art Exhibition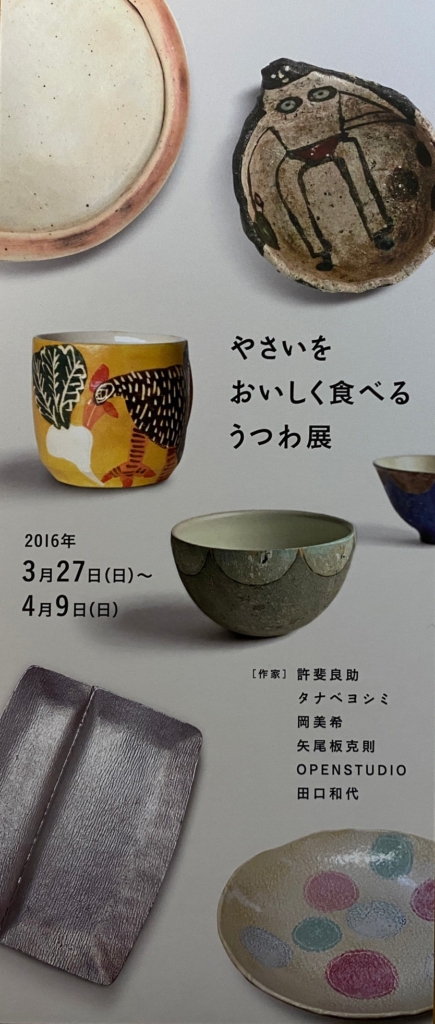 Wxhibitions of pottery to eat nicely in Nakao Gallery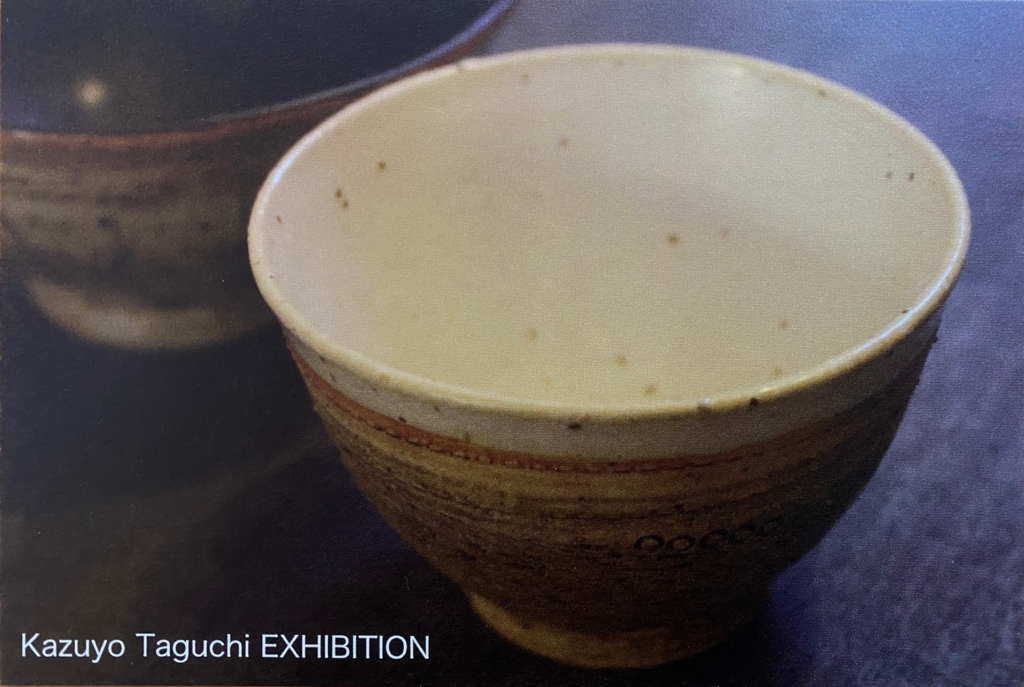 black & white plus color of mind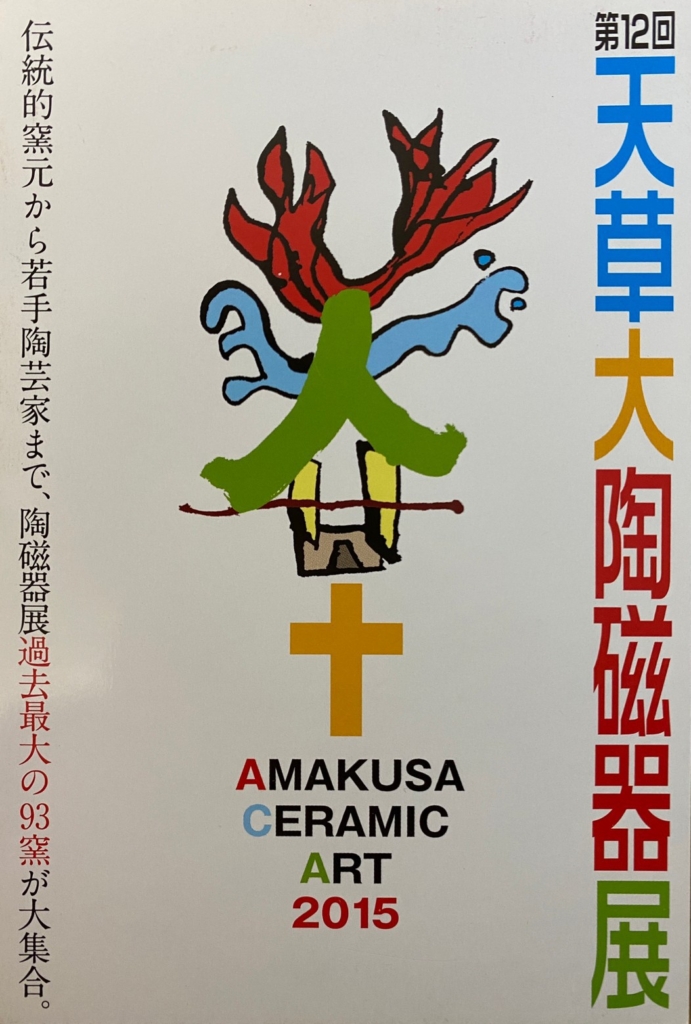 The 12th Amakusa Ceramic art Exhibition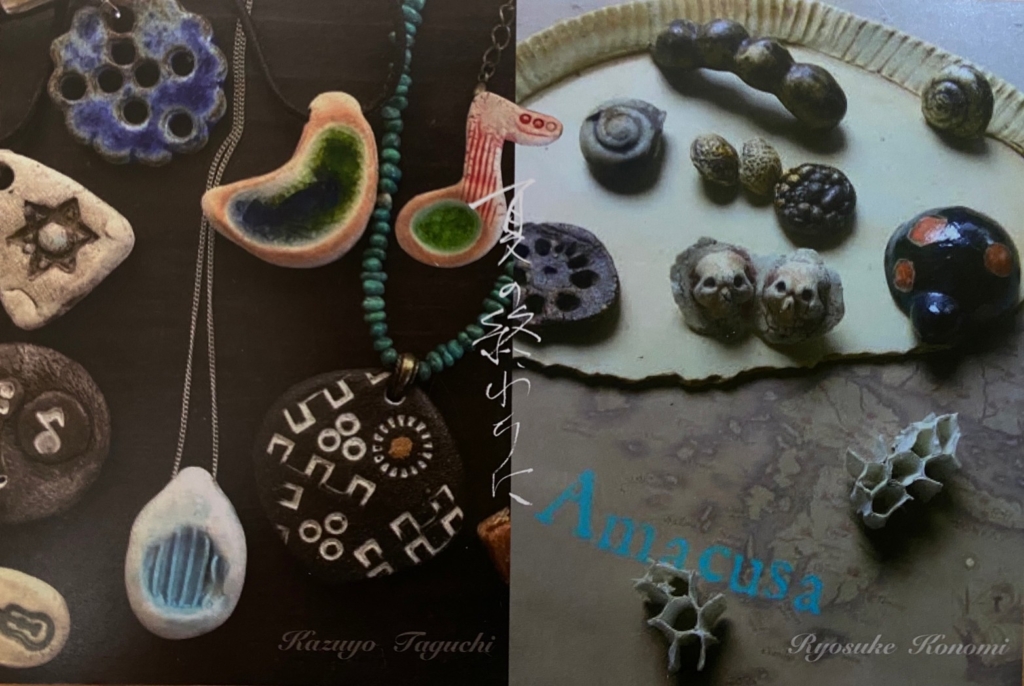 At the end of summer
Having fun with dishes & accessaries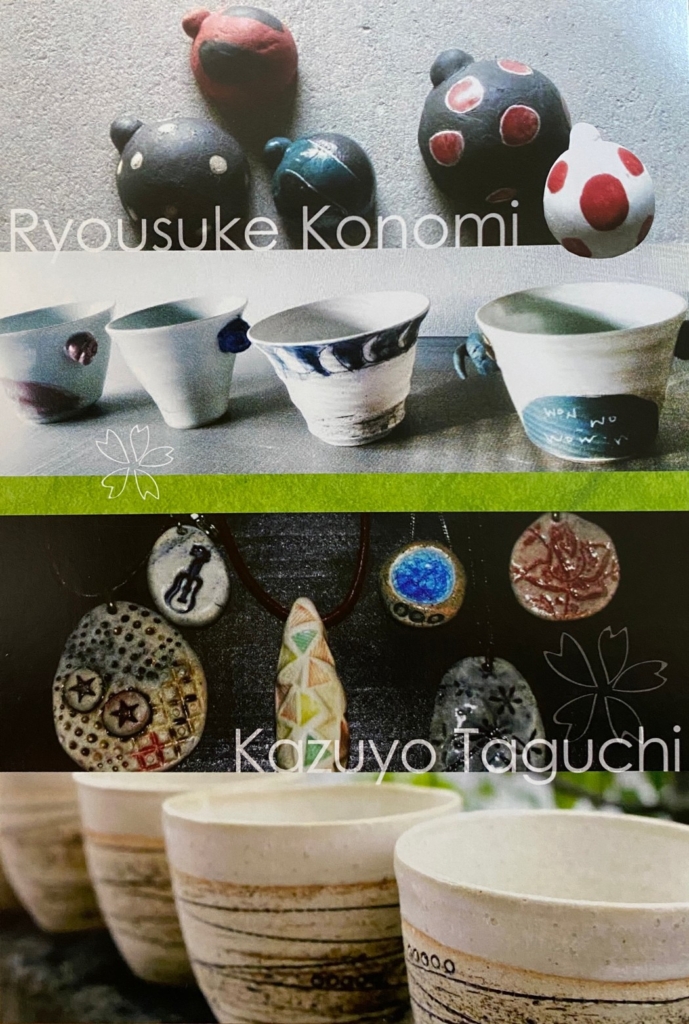 Spring Vessels Two-person Exhibition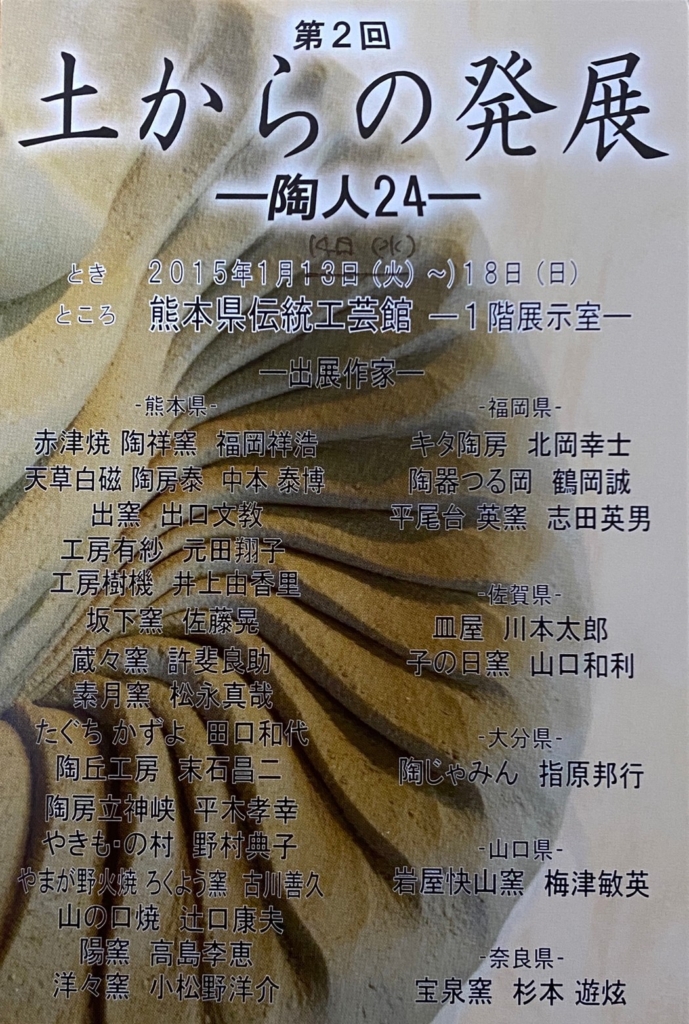 The 2th Development from the soil
ーPottery 24ー
ーDaily Vessels Exhibitionー(Simultaneous event)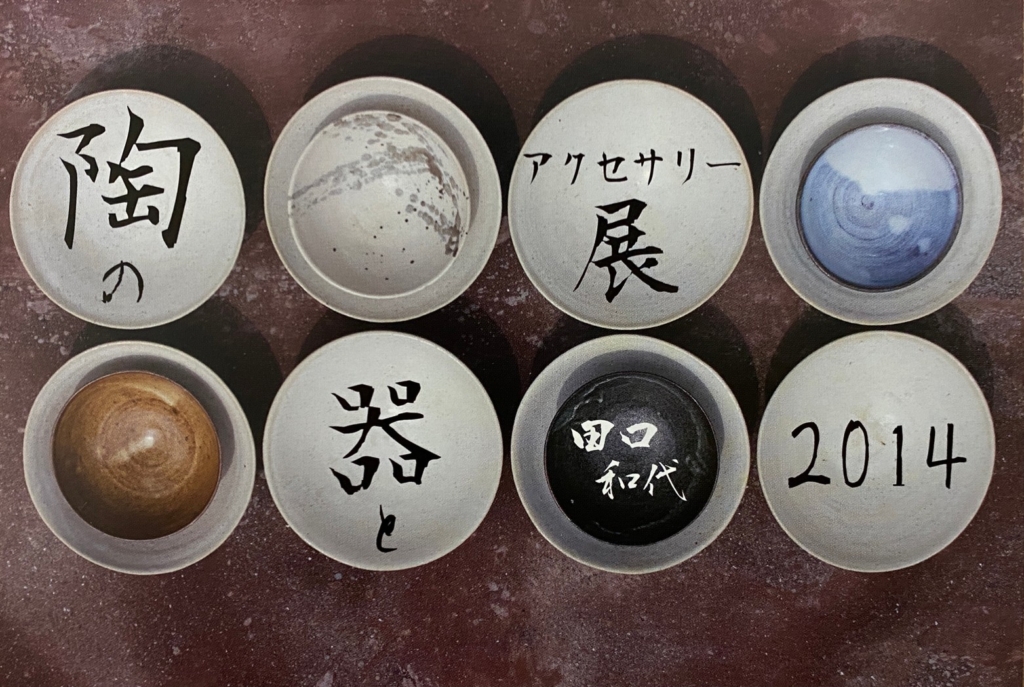 Not to forget warm feelings even during cold days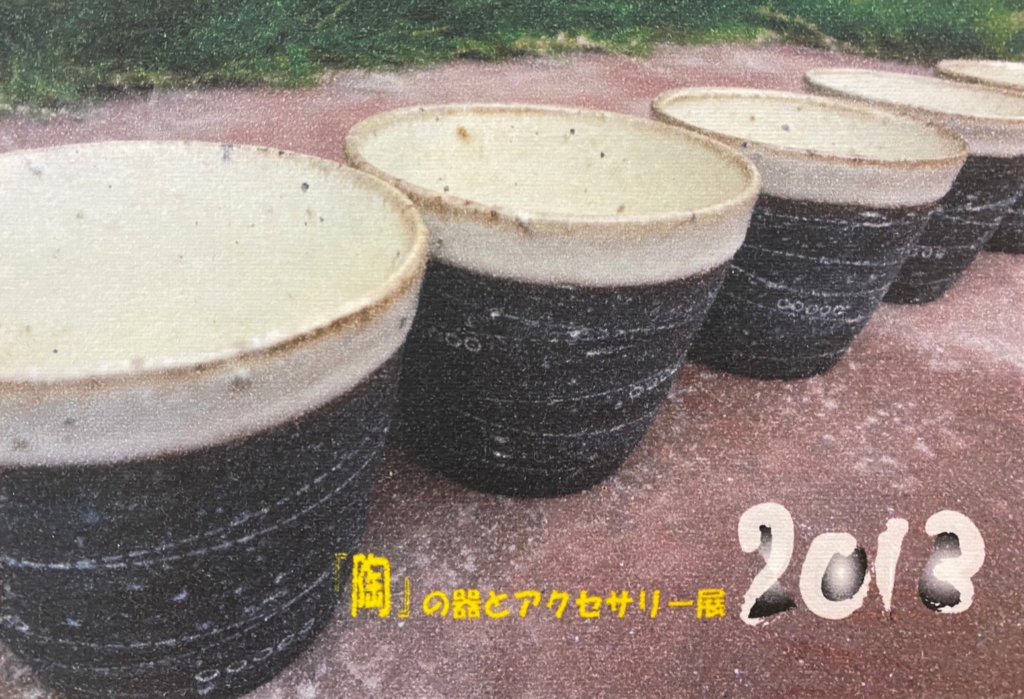 matte feelings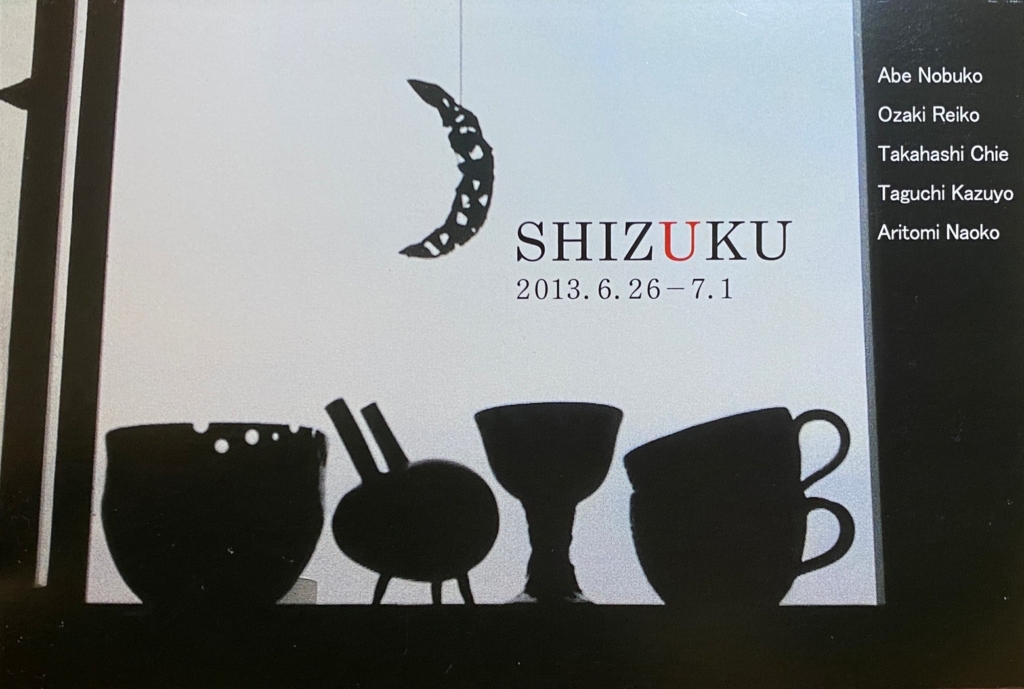 SHIZUKU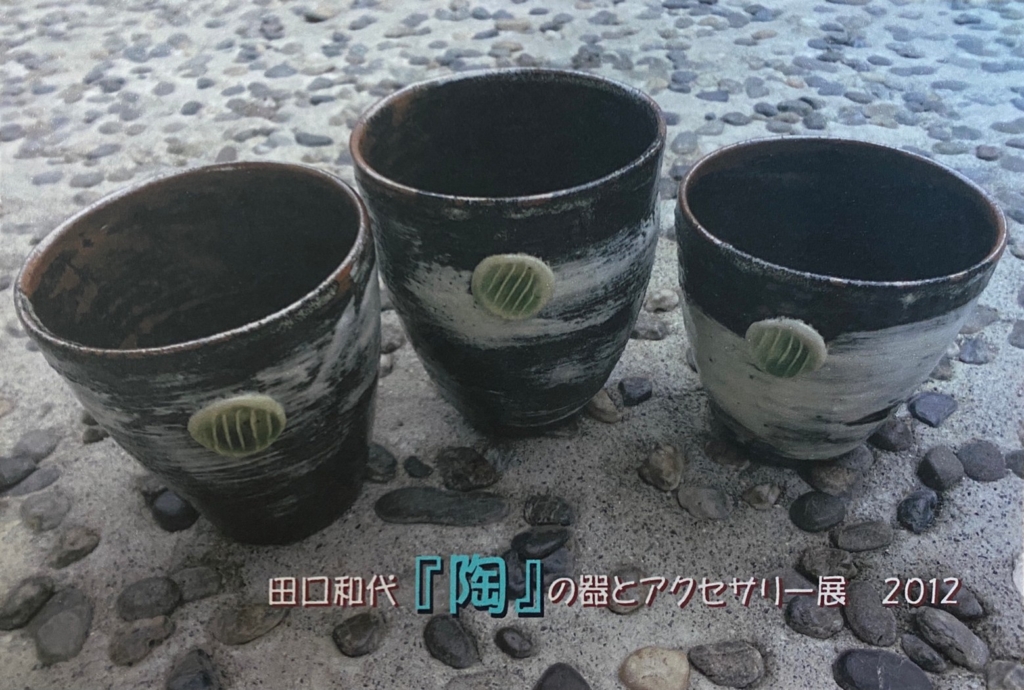 With sound of wind chime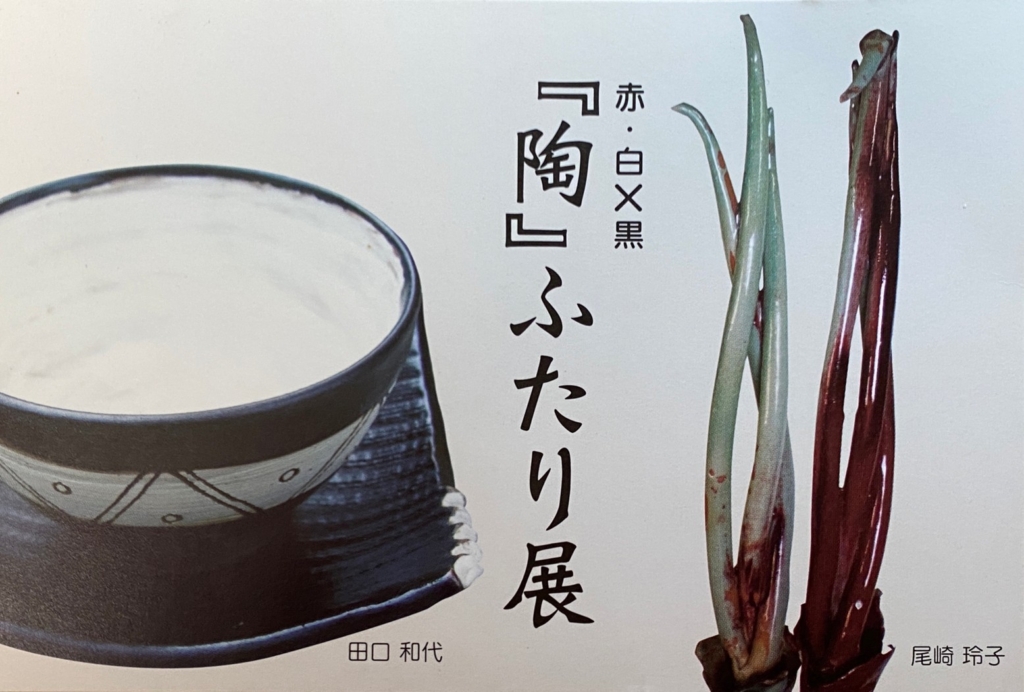 red & white × black "pottery" Two-person Exhibition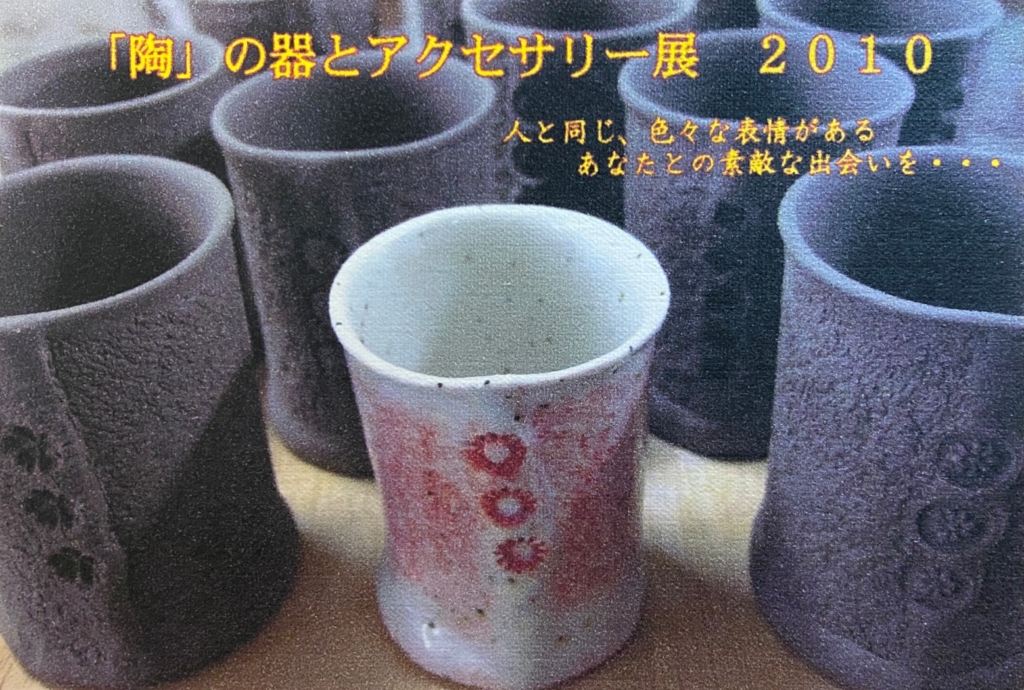 face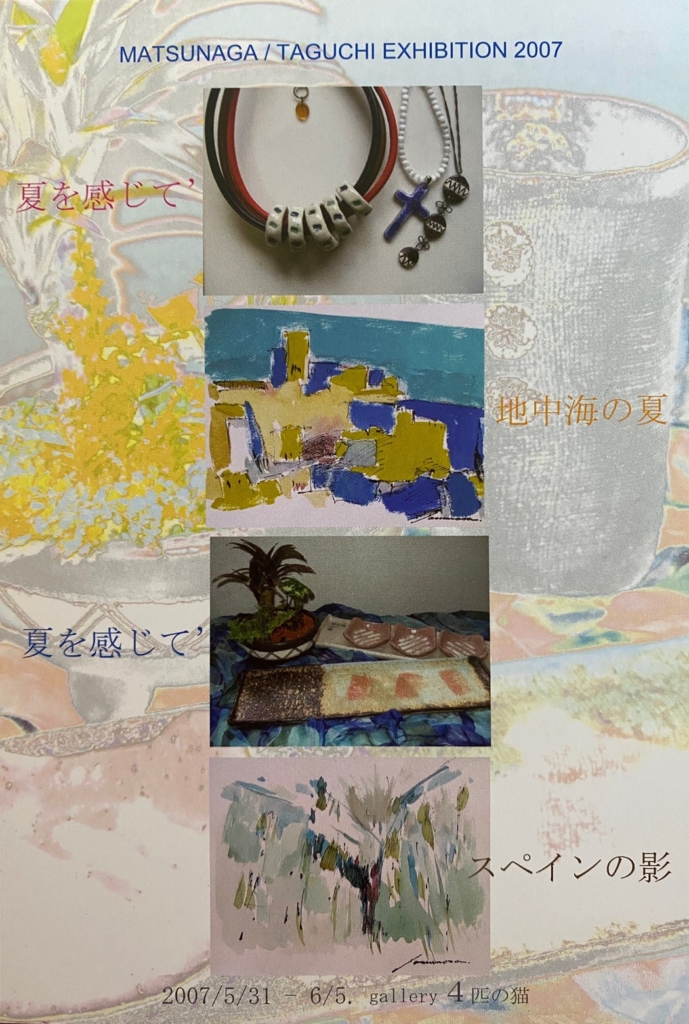 MATSUNAGA/TAGUCHI Picture,Ceramic Two-person Exhibition
Exchange with overseas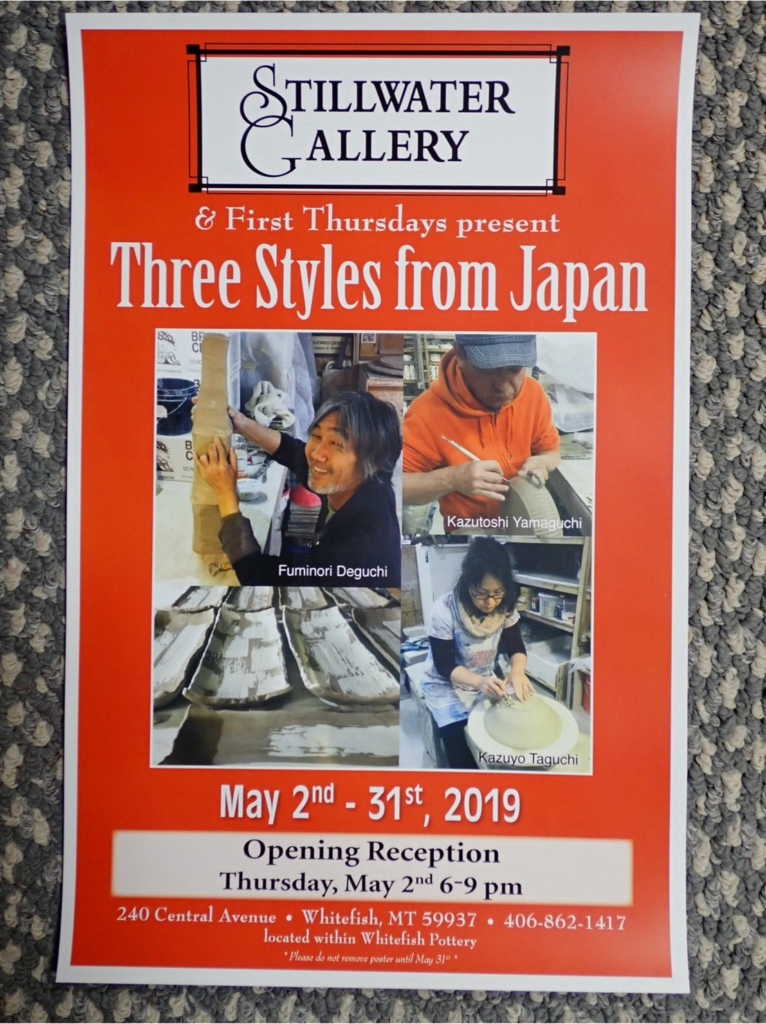 Other activities